Looks Forever Hair, & Skin Aesthetic Clinic posted a photo:
Looks are all that matter in today's world, people just look at you and conclude that you are 'so and so' kind of person.
People label others and judge people based on their stereotypes and how they look.
If someone looks fair and pretty then people automatically judge that they are good and if someone looks bad and ugly, then people think that they are bad people, but in reality they maybe really good at heart.
They are labeled as bad people only because their skin is dark. I feel beauty is not skin-deep, true beauty is what you really are and how you behave. Your attitude towards people shows your true beauty and not looks.
But the sad part is that our world has become materialistic and people judge each other based only on how they look. Hence, in today's world it has become necessary to maintain one's personality and make an attempt to dress well and look good.
I feel that looks are superficial and that it is much more important to be healthy and feel good rather than looking good and feeling bad. People really do a lot to look slim and trim and have a size zero waist.
Read More : bit.ly/2ZuaPOZ
For more details contact @ bit.ly/2SntVSm – Looks Forever Hair and Skin Aesthetic Clinic, Delhi / NCR.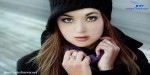 Original post:
How to look Beautiful and Charming?