Neil. Moralee posted a photo:
I am a biochemist by training and spent 40 years in the food industry, so I know why I am overweight.
I also know what I need to do about it - - but its nice just to check that I actually know what I am talking about.
Days in Lockdown isolation have led to over eating, snacking and far more sugar and processed carbohydrates than I need along with a lack of exercise. Knowing what to do doesn't make it any easier.
Stay safe, stay home, get vaccinated when you can, eat less sugar.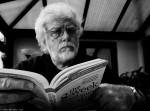 Read more:
UK Lockdown (3) day 32