Best in Australia posted a photo:
Can we finally use some 21st century technology for fat reduction?
We live in a fast-paced world, there's always something to do and never enough hours to get it all done. And whilst that's great for anyone living busy, active and fulfilling lives it does make it harder to make time for the gym a...
bestinau.com.au/losing-weight-is-getting-a-lot-more-like-...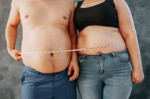 Link:
Losing weight is getting a lot more like a sci-fi movie