ethiknacon posted a photo:
Hate seeing hands floating in air or arms going through your body? Want a way to tune and adjust your pose? Try the Shoulder Overrider!
Use it with any pose, animation and AO you already own to keep your arms away from your body!
Not convinced it will work? Take a look at the video and try a demo from the inworld store!
*Note that this is simply a tool to add on to existing animations, this is not a full animation overrider!*
**May not work effectively on high priority (priority 4) AOs. Try a demo, available at the inworld store!**
marketplace.secondlife.com/p/Shoulder-Overrider/13415486
maps.secondlife.com/secondlife/Corsica%20Island/142/236/496
http://www.youtube.com/watch?v=OMOMCZPTIgU&feature=youtu.be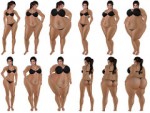 See the rest here:
Shoulder Overrider – Sizing